Many people tend to mistaken thread count as the most important factor when deciding whether a luxury bed ensemble and linens really are worth their prices. This is easy to understand because we tend to think that a higher thread count means better quality, so a set of 400 thread count linens is approximately double the price of a cheap bedding ensemble with 200 thread count. Simple and correct, no?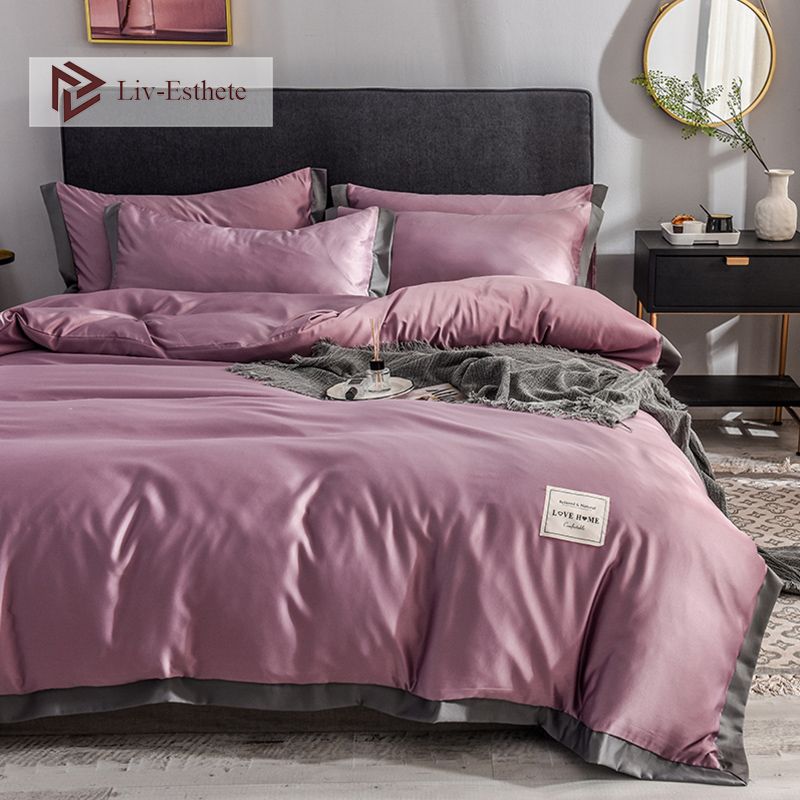 How exactly does thread count relate to value, price, comfort and quality etc? Simply put, it is how many threads both length and width wise are woven into each square inch of fabric silk luxury bedding . Common sense says that the more threads being used within the same space means either the threads are much finer and should feel smoother to the touch like fine silk and satin as well as a tighter fit in between the thread will produce a quality linen that does not wear or tear easily.
That is what most people would think and that is why bedding manufacturers and retailers tend to advertise high thread count bed linens at discounted prices to confuse you. Thinking that you got a good deal, you snap up the offered 600 thread count luxury bedding ensemble, pay with your cash and rush home to fit the new sheets and linens over your old cheap mattress to transform your bedroom. Ta ta…how come a 600 thread count sheet feels so rough? The reason is because to keep factory costs low, inferior grade threads were used or outdated finishing process were involved which could not weave the threads neatly side by side to form the resulting sheets smoothly.
If you had taken a few minutes to slip your hand into those bed in a bag packaging at the malls and have a feel by gently brushing your hands against the bedding linens, you will have realized the trick. Hold it against a light source and see how fine the weaving are on a truly quality set of bed skirts. And if thats not all, some linen manufacturers may blatantly lie about the thread count. After all, which customer is able to tell the actual thread count on the spot from a square inch of fabric?
Quality threads can be very expensive and so is the dyeing process used to create the designer patterns on these bedding. High grade threads are spun using better input materials which results in a smoother refined finishing. Do you know that combed cotton also comes in various grades? Not only will the linens made from such threads have a softer feel even with a lower thread count comparatively, they will also retain their silky smoothness longer giving you an enjoyable sleep for many nights.
If you remember the cases of chemical and poisonous compounds found in the cheap corner cutting paints and dyes used in children toys, think about the severity of health problems when you lie on the bedding every night breathing in all the toxic as well as the risk that come in contact with your exposed skin for a continuous period of 8 hours or more everyday. There is no way health complications are worth the savings obtained by scrimping on quality bedding ensembles when it comes to you and your family.